ENHANCE YOUR EXPERIENCE
WELCOME
Connect with nature on a deeper level with our high quality, compact optics.
Shop the collection
seek the unseen
binoculars reinvented
We began our search for the perfect travel binocular: great optics in a compact, rugged housing, at a price that didn't break the bank. They didn't exist, so we built them.
Pair your Nocs with our stylish and comfortable woven straps
Shop Straps
From the Community
Love my Nocs
These are by far the best bang for your buck as far as quality binoculars are concerned. I have used very high end ones in the past , and these give them a run for their money. You pay 10-20 times for those, so the quality you get for the price is amazing. Highly recommended, and I will be buying more in the future.
Waterproof binoculars
I love these binoculars. They are very comfortable to hold and much more clear than my larger pairs. Excellent buy!!
Love them!
These binoculars for the money are amazing. They are adorable, well made, great for bird watching, and we need more for each member of our family. They make a great gift, so many fabulous color options. If you are on the fence about purchasing I have no doubt you will love them too.
Excellent Binoculars
I am very impressed with the Nocs 8x25 waterproof binoculars. They are very rugged and well constructed. I am also impressed with their optics. They are on a par with my other more expensive, name brand binoculars in sharpness and clarity.
Fantastic!
I own a few other pairs of binoculars. All higher priced mainstream brands that I'm afraid to take out of the house for fear of losing or damaging them. When I found Nocs I was a bit skeptical because of the price point. I was flat out wrong. When comparing them with my others they are as good or better. I don't forsee myself breaking them, once you get them you'll understand why, but if I sit them down in the woods and forget where I put them I won't lose sleep at night and I'll gladly order another pair. They focus smooth, crystal clear, and are the most rugged pair I own. Won't weigh down a pack. These things are made for business. High price doesn't always mean better quality.
The Standard Issue 8x25
Built to go where no other binoculars dare. Fully waterproof and rugged, and sized to pack easily for any adventure.
$179.99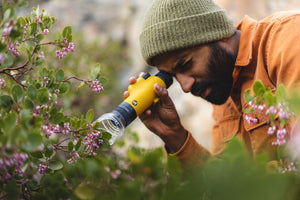 Get Closer To Nature
See beyond what meets the eye. Turn your Zoom Tube into a field microscope, with a 32x power zoom. See snow crystals, the eyes of arachnids, the sublime patterns of nature.
SHOP MICROSCOPE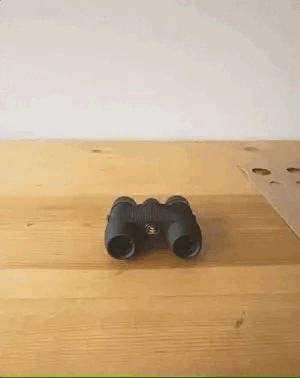 Plastic Free Packaging
As simple as it gets. No plastic, dyes, or glue is used, and the box is shippable as is. Easily recyclable.
Learn More
Shop with Confidence
Free Shipping on orders AU$85+
30-Day Return Policy, no questions asked
top ranking customer service